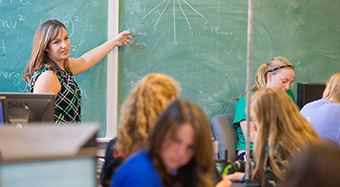 There was a time when a generic education or a simple college business degree and a law degree was more than enough to craft a career as an advocate. Of course, that was a time when there were far less attorneys at work as well. Today, there are so many niches of law being served and far more attorneys working in each market segment that differentiation is the key both for being hired as well as attracting clients. So, unfortunately, just having a law degree alone may not be enough education. Many new attorneys from a New York corporate lawyer to an Oregon personal injury attorney are finding that they are having to rely on another field of study to specialize in and craft their own space with the competition.
A number of attorneys are taking on the added challenge of combining a scientific degree with the law. The areas that would be impacted the most would obviously include chemical-based product warranty, medical malpractice, and even biological forensics as used in criminal law for evidence. However, a good number of other areas give new attorneys an education edge as well. For example, a public policy degree primes a law student for work in government, which is not just about codes and statutes. Alternatively, a journalism degree or an engineering degree provides a secondary skill and income source, allowing attorney to move back and forth between careers, an advantage when times are lean in terms of finding clients.
Another big area seeing crossover with the law is communications. Both on the technical side as well as public speaking and presentation side, communication majors are more often than not also seeking legal careers. The combination can be extremely powerful, allowing someone who already knows how to use media to leverage technical legal knowledge as well. More than one communication major has already landed an spokesperson position only to transition later into an executive role for that same organization.
Further, for those who love the outdoors and natural resources, the fields of forestry, conservation, archeology, hydrology, land use planning and similar are all well embedded in legalese and regulation. The combination of a natural resources education with a legal education allows an attorney to easily weave through issues and topics affecting the environment. Even an Oregon personal injury lawyer versus a public policy attorney can utilize forestry or biology to show how a client's water rights were inappropriately damaged by a neighbor rancher, for example. There is also plenty of work available in non-profit organizations, public agencies and definitely in private companies that rely on natural resources for raw materials (timber, mining, agriculture, water products, etc.).
Again, the common trend in all the above examples involves attorneys who have a bank of non-legal knowledge that gives them as individuals a unique edge over other attorneys and advisers in general. Twenty years ago the most common example was the MBA-JD approach, combining business and law, or Taxes and Law as an alternative. Today, the options are far wider because the legal now world needs specialists far more than ever. So if you think a computer programming background would have no use in the field of law, think again (the FBI, for example, has attorneys who are also skilled in programming and hacker expertise, which was how they took down the owner of the illegal drug-trading website, Silk Road).
It's also not impossible or too late for existing, working attorneys to get non-legal training after their bar exam. With distance learning easily available, fulltime attorneys needing flexible training schedules can easily earn additional degrees via computers and the Internet versus in-person classroom learning. So if you're going into law or already there and need to stand out versus the competition, go back to school. It does a brain good.
Is a Law Degree Enough for the Law?

,