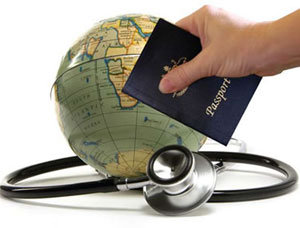 Medical tourism is one of the growing trends across the world. Due to high increase in the cost of health care facility, individual as well as companies are providing incentives to travel across the countries to get the surgeries they need. While travelling other countries for the medical tourists not only gets the medical treatments at low cost, they also enjoy the vacation during the recuperation.
In developing countries like India, Thailand, Singapore, Hong Kong, Malaysia, Philippines, top-notch healthcare facilities such as cardiology, joint replacement, orthopedic surgery, transplants and urology at a low price are certain key factors making them a favoured destination in terms of medical tourism.
India is one of the most sorted out destination for the medical tourists from the Middle East, Europe, and America and also from neighboring countries like Bangladesh, Pakistan and Afghanistan. The reason is: the cost of medical treatment in India is considered to be about the lowest of any medical destination. The current decline in the rupee may bring even more medical tourists to India's top hospitals.
Apart from Asian countries popular medical travel worldwide destinations also includes  Argentina, Brunei, Cuba, Colombia, Costa Rica, Hungary, Jordan, Lithuania, South Africa and New Zealand.
MedicalTourismNews.com is one of the top resources for the medical tourists, who seek information about medical destinations across the world. On this resource, users can find the days to day updates, news, featured articles related to medical tourism industry. MedicalTourismNews.com also provides country-wise information about the medical treatments.
The medical tourism is one of the growing businesses now-a-days because it is being facilitated by the corporate sector involved in medical care as well as the tourism industry - both private and public. The growing phenomenon of medical tourism is also because of convenience and speed. Countries that operate the health-care systems are often so taxed that it can take considerable time to get non-urgent medical care.
**********************************************
Medical Tourism is One of the Growing Trends Across the World

,