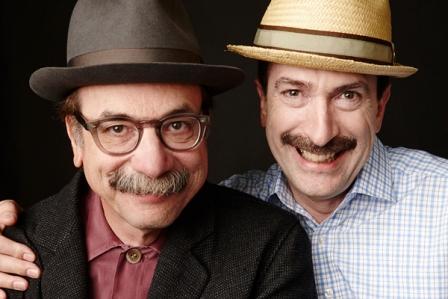 Stanford d.school founder David Kelley has co-authored a book with his brother on how to unlock everyone's innate creativity. Through a technique Kelley calls "design thinking," people from all walks of life can gain overcome their anxiety about sharing ideas and gain confidence in their inner creativity.
David Kelley, the founder of the Stanford d.school, firmly believes that humans are inherently creative. He says that all of us start out drawing, painting and playing pretend, but over time we are led to believe that there are "creatives" and "non-creatives," with the majority of us believing we fall into the latter category.
Creativity is indeed waning in the United States despite the scores of books that try to teach people how to be creative. Kelley takes a new approach: People don't need to be taught how to be creative, they need to develop confidence in their creative nature. Kelley believes that this confidence can be achieved with "design thinking," a method of design problem-solving that encourages empathy with the users of products, services and digital experiences.
With his New York Times bestseller, Creative Confidence: Unleashing the Creative Potential Within Us All (Crown Business, 2013), Kelley and his brother Tom are intent on awakening the creativity of ordinary people by breaking the shackles of fear that constrain their best thinking.
"There's a fear of being judged by other people," Kelley said. "You don't want to attach your name to an idea because down the road, that idea might be bad, and then you're the person attached to it."
To someone who has grown up thinking he or she is simply not creative, tapping into a hidden wellspring of creative thought can seem a colossal task. Kelley circumvents this performance anxiety by introducing students at Stanford's Hasso Plattner Institute of Design, known informally as the d.school, to the creative process in baby steps, using the design thinking method.
Students are given a small project that requires creative thinking to solve. The success of solving the problem gives them the confidence to try something a little harder. The process continues until the individual "flips," as Kelley puts it – when the student begins to gain confidence in him- or herself as a creative person.
Design thinking is similar to "guided mastery," a technique psychologists frequently use to help patients squash their phobias. The technique incrementally introduces people directly to the objects of their fears, such as spiders, until their fears evaporate.
In the case of the d.school students, the object of their fear is failure.
"So often people want to play their cards really close to the vest and they don't want to show you their idea in physical form until it's really perfect," Kelley said. "And then when it's really perfect in your mind, people won't tell you what's wrong with it because they don't want to deflate you because it's too far along."
Kelley encourages students of the d.school and readers of the book not to fear such failure. Failure, as he puts it, is actually crucial to progress. Failure allows people to identify shortcomings in their ideas and prototypes so that they can improve them and expedite the creative process.
As students overcome their fear of failure, Kelley said, they are transformed.
Creative confidence "affects more than just their work life or their educational life. They have more energy as a person in general in doing projects. They're more resilient in the face of failure," Kelley said.
Stanford has a long history of supporting creative confidence in its students and professors. But d.school co-founder and academic director Bernie Roth says that the d.school's approach to creative confidence is now becoming a worldwide movement. Businesses and schools from Asia and Europe frequently approach the d.school to gain insights into how to unlock creativity in their students and employees.
Creativity is like a muscle, Kelley says. If flexed a little bit every day, it will grow stronger. "What's surprising to people is that when they have done it enough, they realize it's inherent in them."
*********************************************************
Stanford D.School Founder Fosters Creative Confidence with Design Thinking

,