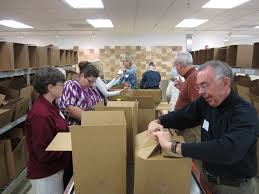 The Green Campus Partnership at the University of Pennsylvania is looking to score a zero in support of the Red and Blue at this year's QuakerFest. The group's aim is to make the traditional alumni tailgate held before the Homecoming football game a "zero-waste" event to score big gains for environmental sustainability.
A zero-waste event diverts at least 90 percent of event waste is diverted from landfills. Penn Alumni Relations anticipates as many as 1,000 people will attend QuakerFest 2013. That adds up to a lot of trash. All waste produced at QuakerFest will be recyclable or compostable. Student volunteers will be on hand to guide attendees in sorting their waste into the appropriate bins.
The zero-waste QuakerFest is part of Penn's Green Campus Partnership's ReThink Your Footprint awareness campaign, Nov. 4–22. The campaign is designed to engage the entire Penn community in managing waste beyond solely recycling and into a broader discussion of source reduction and reuse.
In addition to QuakerFest, ReThink Your Footprint will include initiatives, events, presentations and other forms of outreach to share information about environmentally sustainable practices. Highlights include waste audits completed by Student Eco-Reps in their college houses, promoting Penn Dining's Green-to-Go containers and several zero-waste events in schools and centers.
"Homecoming is a perfect opportunity to put ReThink Your Footprint in action," Dan Garofalo, Penn's sustainability director, said. "We will demonstrate to alumni what Penn is doing to foster environmental sustainability, and hopefully introduce some practices that alumni can adopt at home and in the office."
QuakerFest 2013 will take place from 10:30 am to noon on Saturday, Nov. 9, on College Green and involves food, fun, kid-friendly activities and entertainment from Penn a cappella groups, glee club, marching band and cheerleaders. The pre-game celebrations move to Franklin Field after the tailgate festivities.
***************************************************
Green Campus Partnership at Penn Looks to Score a Big Zero at QuakerFest

,