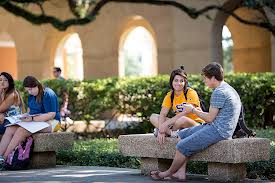 BATON ROUGE – LSU Readers & Writers, in co-operation with the College of Art & Design, invites guests to share an evening with internationally renowned cartoonist and illustrator R. Sikoryak on Wednesday, Nov. 13, at 7 p.m., in the LSU Design Building Auditorium - Room 103.
Sikoryak's work has appeared everywhere from "The New Yorker" to "The Daily Show," and he is best known for his book "Masterpiece Comics," in which he adapts classic works of literature in the style of classic cartoonists – Kafka's "Metamorphosis" in the style of Charles Schulz's "Peanuts," or "Wuthering Heights" as a 1950s EC Comics horror tale. The results are both funny and thought-provoking, shedding new light on old favorites and exploding the boundaries between high art and low culture. Sikoryak is also well-known for his extremely popular comics performance series, "Carousel," where cartoonists "read" their work to live audiences. Don't miss what's sure to be a lively, engaging and illuminating event.
Readers & Writers it the premiere literary reading series at LSU, sponsored by the English Department and supported by donors. For more information about Readers & Writers, including upcoming events, visit www.lsureadersandwriters.com.
*******************************************
LSU Readers & Writers Presents Cartoonist and Illustrator R. Sikoryak on Nov. 13

,