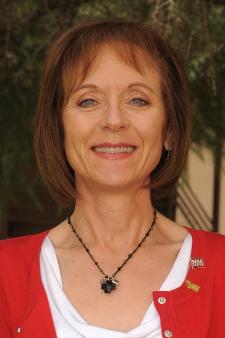 Inspired by a similar fund established earlier this year, a
New Mexico State University
graduate has created an opportunity to assist public health students experiencing financial hardships.
The Smallwood Current Use Emergency Fund will be used to make an award to undergraduate or graduate students demonstrating emergency financial need within the Department of Public Health Sciences.
The funding — with a maximum payout of $500 per occurrence — is to be used, specifically, for NMSU-related expenses, including books, tuition, meals, lab fees and/or other necessary supplies.
"This is a truly wonderful gift that has been given the Department of Public Health Sciences," said Mark Kittleson, department head and professor of public health sciences at NMSU. "To have this fund available to help these students in times of crisis is a very altruistic thing to do."
This scholarship is the second of its kind within the College of Health and Social Services, with the first established to help students enrolled in the School of Nursing.
"I felt it was important that those in public health had the same opportunity," said Carol Smallwood, creator of the fund. "I thought it was a great idea; whatever supporters of the college can do, we need to do that for the students."
Smallwood is a 1983 community health graduate, presently working at BlueCross BlueShield of Arizona Community Care and acting as chair of the College of Health and Social Services advisory board.
A generous and continuously committed alumnus, Kittleson said, "she has always given back to the department, NMSU and the public health profession."
*************************************
Emergency Fund to Help Keep NMSU Public Health Students Enrolled

,