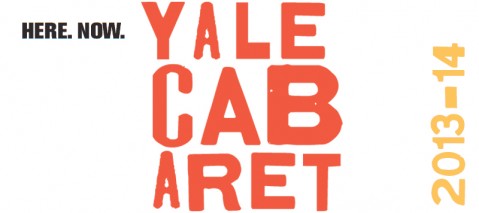 The world premiere of a play that examines the life and death of a drag queen, and a production that is part self-help seminar and part clown show are highlights of the upcoming fall season at the Yale Cabaret.
The 46th season of the Yale Cabaret will begin with "We Know Edie La Minx Had a Gun," a new play that "delves into the sensationalism" surrounding a "fabulous" drag queen's life and death, while "exploring the grit behind the glam," according to the organizers. Directed by Kelly Kerwin, the production was written by Helen Jaksch, Emily Zemba, and Kerwin. It will be staged Sept. 19-21.
The next production will be Amiri Baraka's play "The Dutchman," which is described by the organizers as "a brutal discussion of race, sex, and personal accountability." Directed by Katherine McGerr, the play will be performed Sept. 26-28.
The third production of the season — which is part self-help seminar and part clown show — is titled "The Most Beautiful Thing in the World." Conceived and directed by Gabe Levey, the play will "open your mind, explode your heart, and change your life in 60 minutes, tops," contend the organizers. It will be staged Oct. 3-5.
Founded in 1967, the Yale Cabaret is the artistic home for graduate-student artists at the Yale School of Drama. The cabaret produces 18 shows every season, all created by graduate students at the School of Drama.
Performances take place at the Yale Cabaret, located at 217 Park St. Shows are performed Thursdays at 8 p.m., and Fridays and Saturdays at 8 p.m. and 11 p.m. The remaining plays of the fall season will be announced in late September.
Tickets for the Yale Cabaret are $20; $10 for students. A nine-ticket Flex Pass, which can be used in any combination, is $90; $54 for students. Groups of 10 or more can purchase tickets at a special group rate.
******************************************
At Yale Cabaret: Nine Shows to be Staged in 46th Anniversary Season

,